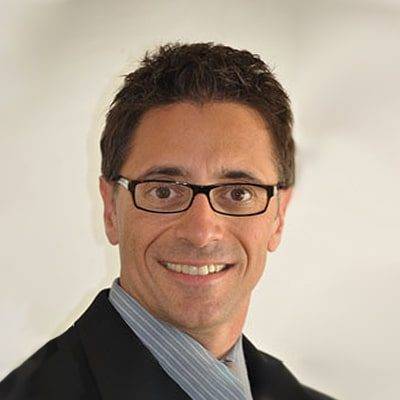 Chiropractor
Eric Grenda D.C.
Eric Grenda, D. C. is our Clinic Director. He was raised in Bellingham, Washington, where he completed four years of study at Western Washington University. After earning his Doctorate in Chiropractic in 1992, he continued to study the Gonstead System of Chiropractic at the Gonstead Clinic in Mount Horeb, Wisconsin and has practiced chiropractic in both Florida and California.
Dr. Grenda has received board certifications from the National Board of Chiropractic Examiners, the California State Board of Chiropractic Examiners, and the Florida State Department of Business and Professional Regulation: Board of Chiropractic.
In addition, he has received Advanced Training in the Gonstead System since 1990 (Gonstead Clinic of Chiropractic, Mount Horeb, WI), Advanced Training in the Melbourne Whiplash Protocol (Hanoun Medical, Inc. Denver, CO), and is Associate Member of The American Academy of Clinical Applied Spinal Biomechanical Engineering.
Dr. Grenda completed his Chiropractic Internship in Delray Beach, Florida and then continued to gain experience treating patients under the guidance of experienced Gonstead chiropractors. After three years of clinical practice treating all types and ages of patients, Dr. Grenda moved back to California to start his own practice. Since that time he has been the clinic director and has specialized in helping patients through the Gonstead Method of Chiropractic and physical rehabilitation.
Since 1996, Dr. Grenda and his wife have made their permanent home here in the South Bay. Dr. Grenda and his wife have three children and are very active in their community. Dr. Grenda is dedicated to helping people of all ages by applying his years of knowledge and experience in chiropractic and rehabilitation, so that his patients may attain their optimal state of health and well-being.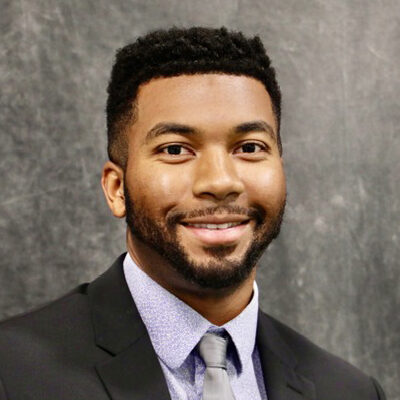 Chiropractor
Nicholas Randolph D.C.
Nicholas Randolph, D.C is a licensed chiropractor, utilizing the Gonstead method. He was raised in Farmington Hills, Michigan where he completed four years of study at Western Michigan University, earning his Bachelor of science degree. He then continued on to complete his Doctorate of Chiropractic, graduating with cum laude & clinical honors.
After completing a preceptorship program in Silicon Valley, he is a Gonstead chiropractor dedicated to helping patients reach their optimal wellness potential.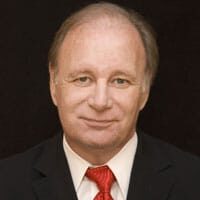 Medical Director
Jonathan H. Serebrin, M.D.
Jonathan H. Serebrin, M.D. is our Medical Director. He was born and raised in Winnipeg, Manitoba, Canada and received his Bachelor of Arts (1973) and Doctor of Medicine (1977) degrees at University of Manitoba. Dr. Serebrin received numerous awards while in school, including the Deans Honor List 1970-1973, the 1972 Sellers Scholarship in Arts, the F.J. Anderson Scholarship in Medicine, and the 1973 B.C. Swartz Scholarship in Medicine.
After completing his internship at Los Angeles County USC Medical Center in1978, Dr. Serebrin embarked on 35 years of extensive clinical experience working with patients around the globe in numerous types of clinical settings, including emergency medicine, family practice, and physical medicine & rehabilitation.
Dr. Serebrin has board certifications by the American Board of Emergency Medicine from 1988 to 2008. He has received a diplomat status of the National Board of Medical Examiners in 1977 and the Medical Council of Canada in 1977. In addition, he has been a certified Base Station Physician in 1980, as well as an instructor for Advanced Cardiac Life Support in 1978 and Advanced Trauma Life Support in 1981. Dr. Serebrin is also a Fellow of the American College of Emergency Physicians.
jen
In addition to his medical experience, Dr. Serebrin also received his Masters of Business Administration degree from University of California Los Angeles in 1988 and has been medical director, president, or owner during the majority of his clinical work experience.
During his career, Dr. Serebrin has also been appointed to multiple Medical Staff Committees including Executive Committee, Emergency Medicine Committee (Chairman), Mortality and Morbidity Committee, Quality Improvement Committee, and Infection Control Committee. Also, he has been the Coordinator of the Los Angeles Emergency Earthquake Response, as well as the director of both the UCLA MBA Alumni Association (1992 – 1995) and Valley Community Clinic (1990 – 1996).
Dr. Serebrin has consulted on numerous projects for companies like Samsung Corporation, South Korea in 1988, VeinTec Corporation in 1998, and Satori Consulting Corporation from 1988 to 1992.
Dr. Serebrin has research experience: Serebrin, J., et al. (1974), A Study of the Efficacy of Various Treatment Modalities for Chronic Anxiety Using Biochemical, Physiological, and Psychological Parameters (Limited publication for the University of Manitoba). He has also been published: Mind Forged Manacles, Freshman Physics notes for University of Manitoba (1973); Supplementary Notes to Chemistry, Freshman chemistry notes for University of Manitoba (1972); University of Manitoba Faculty of Arts Professor and Course Evaluation.
Dr. Serebrin and his wife live in the South Bay and are very active in their community. He has four children and spends most of his free time being a father.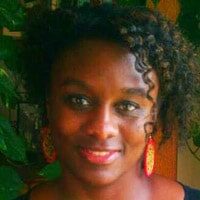 Licensed Massage Therapist
Athena Green, LMT
Athena Green is another of our amazing Certified Massage Therapists. In her own words, Athena says "I got lucky in the sense that I found my passion in life early. I have been a massage therapist since April 2001 specializing in several modalities including but not limited to NMR, MFR, positional release along with rehabilitation, women's health and pregnancy I have always been interested in how the body works and knew I would always go into healthcare.
I am a wellness coach using both eastern and western education to help my clients.
I also do energy work to help balance and release blocked energy.
I have worked at New Health Medical since December 2011, I have grown to love our clients, and see the great stories of recovery from our treatments.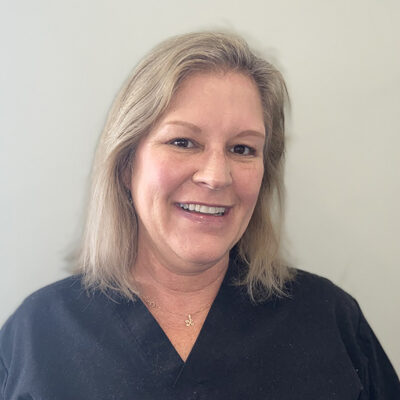 Licensed Massage Therapist
Kate Bond, LMT
I started body work in 2007 and I enjoy working with clients to improve their quality of life. A healthy life is a long life. I specialize in neuromuscular and clinical massage and I look forward to working with you!
In 2015, I was hitting the gym a lot! I wanted to learn more about fitness and its relation to massage and wellbeing so I attended Penn Foster online and became certified in Fitness and Nutrition in 2017.
Then in 2018, as I thought about my future. I had been attending yoga classes for several years and decided I wanted to learn more about yoga also, I attended Long Beach School of Yoga. I enjoyed it so much more than I thought I would and am now studying Yoga Anatomy in more depth.
I am looking forward to working with you in your wellness journey.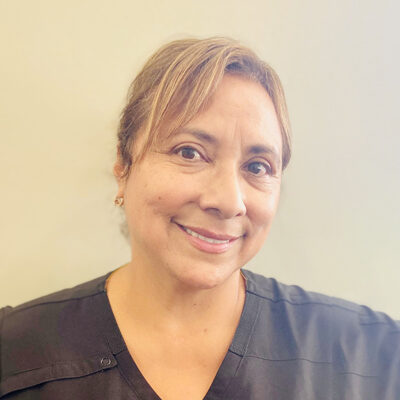 Licensed Massage Therapist
Mercedes Livernois, LMT
I've been a Certified Massage Therapist since 2001. Prenatal, deep tissue, sport, reflexology, Swedish as well as energy work(Reike) and cupping are some of the modalities in which I am trained. My favorite type of treatment to give is a therapeutic massage. My therapeutic massage is a massage that works the problem areas while still allowing for relaxation.
Massage has always been a passion of mine. It's an honor to be able to help people in such a personal way as giving healing touch and release from stress or physical pain.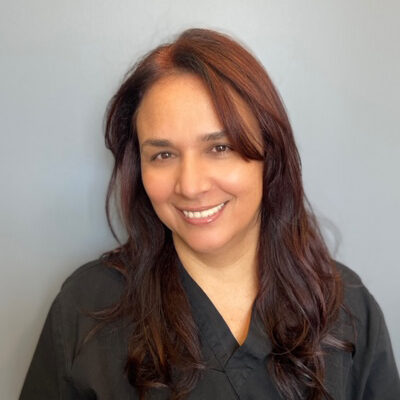 Licensed Massage Therapist
Mirna Castro, LMT
I have been a massage therapist for 15 years. I like to integrate various modalities in my sessions to better help provide an overall feeling of wellness. I believe the body and mind have a positive response to massage.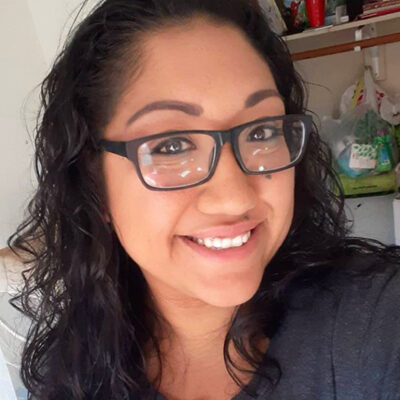 Licensed Massage Therapist
Raelynn Gallegos, LMT
My name is Raelynn Gallegos and I am a licensed massage therapist of 11 years specializing in deep tissue and trigger finger therapy.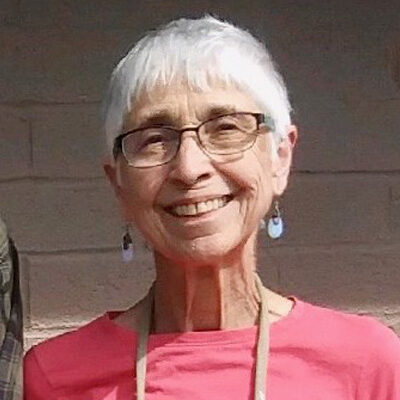 Billing Assistant
Susan Miller
I am a graduate from Western Washington University in Community Recreation Programming which I did for the Boys and Girls Clubs of King County for over 20 years. I live in Seattle, and remotely assist New Health Medical in verifying patient insurance coverage.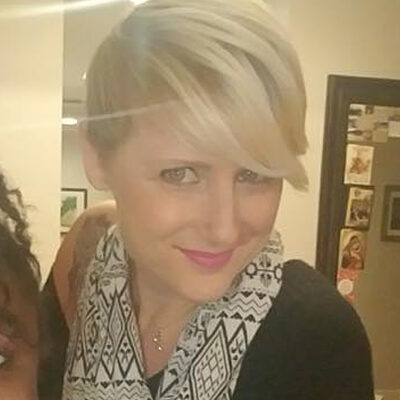 Office Manager
GINENE ALEXANDER
I have been in the Administrative/Medical field for over 15 years and have been a part of Dr. Grenda's practice since 2016. I have in-depth knowledge of the practice including chiropractic assisting, medical billing, patient services/care, and New Patient Coordinating. I also act as the Practice's Office Manager. I strive to provide Our staff and doctors a well-coordinated team to achieve the highest quality care for our patients.
I am a native of Torrance, CA where I raised my two children. I currently live in Lake Elsinore, Ca with my partner, son, and 4 fur babies. The things I love the most is my work, spending time with my family/friends, sports and taking a nice vacation.
Our entire staff is dedicated to making sure that your experience with us is one of ease, healing, and enjoyment.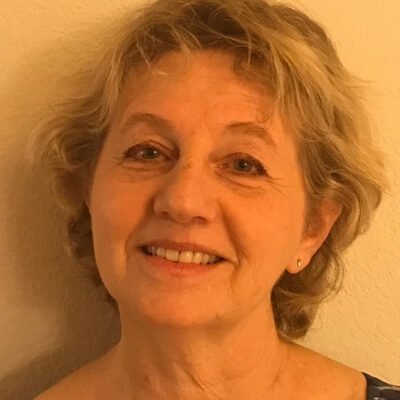 Acupuncturist
Natalia Manko
Natalie is a Master of Traditional Oriental Medicine. She got her degree at Pacific College of Oriental Medicine of San Diego, in 1993. Natalia originally launched her medical career in Russia. She became a Medical Doctor in 1979. Natalia specialized in the field of Pediatrics for over 10 years. She then received a Master of Traditional Oriental Medicine at Moscow University of Acupuncture.
She was one of the first pioneers in practicing both Eastern and Western medicines in Moscow, Russia. Natalia quickly rose to medical stardom and was the go to doctor for countless athletes and celebrities of Russia.
Due to growing Antisemitism in Russia, Natalia and her family immigrated to US in 1990. Over many, many years of practicing medicine she grew convinced that Natural medicine helps heal people faster and more efficiently without getting the side effects of taking prescribed medications. Yet her knowledge of both worlds helps her see the absolute fullest picture when treating her patients.
Monday
8:00am - 7:00pm

---
Tuesday
8:00am - 1:00pm
---
Wednesday
8:00am - 7:00pm
---
Thursday
8:00am - 7:00pm
---
Friday
8:00am - 11:00am
---
Saturday
Closed