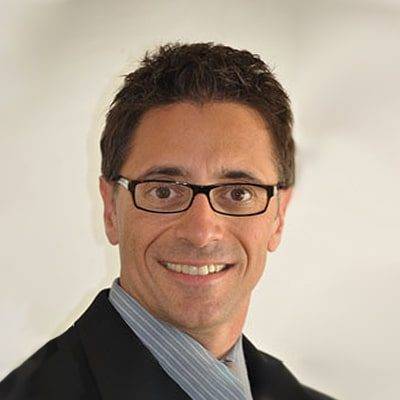 Chiropractor Eric Grenda D.C.
Eric Grenda, D. C. is our Clinic Director. He was raised in Bellingham, Washington, where he completed four years of study at Western Washington University. After earning his Doctorate in Chiropractic in 1992, he continued to study the Gonstead System of Chiropractic at the Gonstead Clinic in Mount Horeb, Wisconsin and has practiced chiropractic in both Florida and California.
Dr. Grenda has received board certifications from the National Board of Chiropractic Examiners, the California State Board of Chiropractic Examiners, and the Florida State Department of Business and Professional Regulation: Board of Chiropractic.
In addition, he has received Advanced Training in the Gonstead System since 1990 (Gonstead Clinic of Chiropractic, Mount Horeb, WI), Advanced Training in the Melbourne Whiplash Protocol (Hanoun Medical, Inc. Denver, CO), and is Associate Member of The American Academy of Clinical Applied Spinal Biomechanical Engineering.
Dr. Grenda completed his Chiropractic Internship in Delray Beach, Florida and then continued to gain experience treating patients under the guidance of experienced Gonstead chiropractors. After three years of clinical practice treating all types and ages of patients, Dr. Grenda moved back to California to start his own practice. Since that time he has been the clinic director and has specialized in helping patients through the Gonstead Method of Chiropractic and physical rehabilitation.
Since 1996, Dr. Grenda and his wife have made their permanent home here in the South Bay. Dr. Grenda and his wife have three children and are very active in their community. Dr. Grenda is dedicated to helping people of all ages by applying his years of knowledge and experience in chiropractic and rehabilitation, so that his patients may attain their optimal state of health and well-being.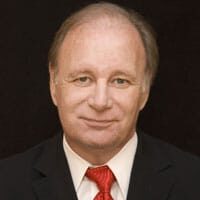 Jonathan H. Serebrin - M.D.
Jonathan H. Serebrin, M.D. is our Medical Director. He was born and raised in Winnipeg, Manitoba, Canada and received his Bachelor of Arts (1973) and Doctor of Medicine (1977) degrees at University of Manitoba. Dr. Serebrin received numerous awards while in school, including the Deans Honor List 1970-1973, the 1972 Sellers Scholarship in Arts, the F.J. Anderson Scholarship in Medicine, and the 1973 B.C. Swartz Scholarship in Medicine.
After completing his internship at Los Angeles County USC Medical Center in1978, Dr. Serebrin embarked on 35 years of extensive clinical experience working with patients around the globe in numerous types of clinical settings, including emergency medicine, family practice, and physical medicine & rehabilitation.
Dr. Serebrin has board certifications by the American Board of Emergency Medicine from 1988 to 2008. He has received a diplomat status of the National Board of Medical Examiners in 1977 and the Medical Council of Canada in 1977. In addition, he has been a certified Base Station Physician in 1980, as well as an instructor for Advanced Cardiac Life Support in 1978 and Advanced Trauma Life Support in 1981. Dr. Serebrin is also a Fellow of the American College of Emergency Physicians.
jen
In addition to his medical experience, Dr. Serebrin also received his Masters of Business Administration degree from University of California Los Angeles in 1988 and has been medical director, president, or owner during the majority of his clinical work experience.
During his career, Dr. Serebrin has also been appointed to multiple Medical Staff Committees including Executive Committee, Emergency Medicine Committee (Chairman), Mortality and Morbidity Committee, Quality Improvement Committee, and Infection Control Committee. Also, he has been the Coordinator of the Los Angeles Emergency Earthquake Response, as well as the director of both the UCLA MBA Alumni Association (1992 – 1995) and Valley Community Clinic (1990 – 1996).
Dr. Serebrin has consulted on numerous projects for companies like Samsung Corporation, South Korea in 1988, VeinTec Corporation in 1998, and Satori Consulting Corporation from 1988 to 1992.
Dr. Serebrin has research experience: Serebrin, J., et al. (1974), A Study of the Efficacy of Various Treatment Modalities for Chronic Anxiety Using Biochemical, Physiological, and Psychological Parameters (Limited publication for the University of Manitoba). He has also been published: Mind Forged Manacles, Freshman Physics notes for University of Manitoba (1973); Supplementary Notes to Chemistry, Freshman chemistry notes for University of Manitoba (1972); University of Manitoba Faculty of Arts Professor and Course Evaluation.
Dr. Serebrin and his wife live in the South Bay and are very active in their community. He has four children and spends most of his free time being a father.
Cynthia Fuentes - LMT
Cynthia Fuentes is one of our outstanding Certified Massage Therapists. Cynthia has been serving a loyal patient base here in the South Bay since 2008. She is professionally trained in a broad array of Western, European and Oriental massage modalities; some of which include: Prenatal, Elder or Geriatric, Chair Massage, Reflexology, Swedish, Tsubo, Reiki, Acupressure, Amma Massage and Shiatsu.
I am also a licensed vocational nursing (LVN). I enjoy helping people which is why I am also a wellness coach through Herbalife and a hydration specialist through Enagic.
I have worked at New Health Medical since December 2012, I have grown to love our clients, and see the great stories of recovery from our treatments."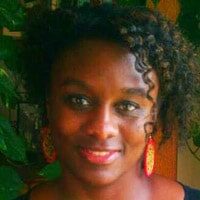 Athena Green - LMT
Athena Green is another of our amazing Certified Massage Therapists. In her own words, Athena says "I got lucky in the sense that I found my passion in life early. I have been a massage therapist since April 2001 specializing in rehabilitation and women's health and pregnancy. I have always been interested in how the body works and knew I would always go into health care.
Although proficient in all these massage techniques, Cynthia's specialty is in her skill, strength and ability to excel in Sports Massage and Deep Tissue / Myofascial Release.
In addition to her incredible ability working physically with patients, Cynthia also trains patients about the importance of proper body mechanics during everyday activities, as well as breathing exercises for improved relaxation and increased oxygen intake. Cynthia quickly and easily establishes a comfortable and professional rapport with patients, and provides massage therapy with only the highest degree of integrity. Cynthia received her Massage Therapy Certificate in 2008 from Everest College in Torrance, graduating with honors. She is also fluent in both English and Spanish.
Amber Piercey - LMT
Amber Piercey graduated from Bryman College in 2007 and has worked hard as a massage therapist since then. Shespecializes in deep tissue modalities, but has been trained in various other techniques including Swedish massage, Sports massage, and Pregnancy massage. Amber pursued a career in massage therapy because of her love of helping people. She believes massage is very beneficial for the body as it helps to keep the body relaxed, balanced, and healthy.
Amber has worked primarily with chiropractors over the years, because she feels strongly that massage therapy and chiropractic care complement each other so well, and she has been a part of our team here at New Health Medical since 2013.
Monday
8:00am - 7:00pm

---
Tuesday
8:00am - 1:00pm
---
Wednesday
8:00am - 7:00pm
---
Thursday
8:00am - 7:00pm
---
Friday
8:00am - 11:00am
---
Saturday
Closed