Chiropractic Testimonials
Nothing Else Helped My Neck And Arm Pain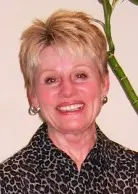 "When I came to New health Medical and saw Dr. Grenda for the first time, I felt I had finally found someone that would help me. I had been injured a year and a half earlier and could find relief from the severe pain and spasm in my neck and mid back. There were times when my arms would go numb. I had gone to other chiropractors and their non-specific treatments seem to make my condition worse. Within the first month of treatment with Dr. Grenda I found relief from all my symptoms. I would recommend Dr. Grenda to anyone."
- Jo Nicole
---
Dr. Grenda Was The Best Choice For Permanent Relief!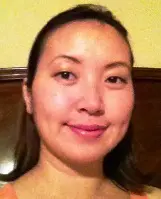 "I began suffering from acid reflux about 4 years ago, I could not sleep at night because the heartburn was so bad, often vomiting. My physician suggested I take benefiber, supplements and other natural remedies and that provided only temporary relief. Dr. Grenda's method to cure acid reflux at the root of the problem, with a chiropractic adjustment was the best choice for permanent relief. Its been almost three months since I first saw Dr. Grenda and my health has improved dramatically. I continue to recommend Dr. Grenda to all my friends and family."
- Arisa T.
---
No Other Chiropractors Were Able To Sustain Relief, Gonstead Works!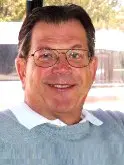 "I learned about the Gonstead Method through a friend of mine who is seven feet tall. Im 6'4″ so anyone his height who raved about his experiences with Gonstead got my attention. I was impressed by Dr. Grenda's explanation and his thorough examination. No other chiropractors were able to sustain relief and I constantly ached. All that has changed since seeing Dr. Grenda. My spine feels straighter, my neck more aligned than ever and there seems to be an increase in strength. The Gonstead Method works, trust me."
- Doug S.
---
You Will Find Healing With Dr. Grenda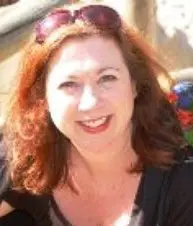 "I've been seeing Dr. Grenda since 2010. He's a solid, old fashioned chiropractor with a whole health, modern attitude. If you are expecting touchy-feely and gentle manipulation, you won't find it with a Gonstead method guy, but you will find healing with commitment to going regularly and doing your exercises. I also just found out my insurance is covering massage and they have a slew of therapists at New Health Medical – yippee! Amber is awesome!"
- Diana S.
---
MY BACK PAIN WAS KILLING ME AT WORK…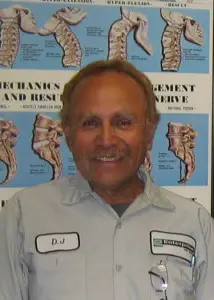 "My low back started hurting while I was at work lifting things in and out of cars. The pain started gradually and got worse over a number of months and eventually it was so severe that I could not even bend down. I didn't know how the work comp system worked and I didn't know what kind of treatment I needed, so I didn't do anything about it for a long time.
When I finally came to New Health Medical I was very nervous and scared because everyone had told me stories of why not to go to a chiropractor. I didn't know what to expect, but as I got to know Dr. Grenda and his staff, my nervousness went away because they made me feel like a part of the family.
After my first adjustment I thought the treatment was not going to work because I didn't notice any difference in my pain. But after receiving treatment three times a week, I began to feel better and better, and my back didn't feel as tight or sore. Dr. Grenda was able to relieve my pain without any medications or surgery and then following weeks of rehab on my back, my strength improved and the pain completely went away.
Now when I wake up in the morning my first thought is "Wow I feel great!" I am so happy with the results from Gonstead Chiropractic and I am proud of myself for keeping up with the treatments and getting those good results.
My advice to everyone is Gonstead Chiropractic Works! And if you stay on course with your treatments, you will be very pleased with the results."
- DJ Martinez
---
DOCTORS TOLD ME MY PAIN WAS JUST A NORMAL PART OF GETTING OLD & I NEEDED TO GET USED TO IT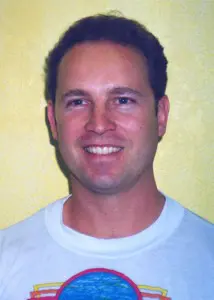 "My name is Justin and this is my testimonial.
I've been seeing Dr Grenda for about 11 months now. I first started coming for adjustments for my neck and shoulder (that's where I was feeling the most pain) and of course my lower back pain which I thought would never go away, especially since a couple of doctors had assured me that my condition was normal and just "part of getting old".
I'm happy to say Dr. Grenda has been able to help me. My neck and shoulder/back pain subsided within the first few months, and within this past month, my lower back, for the first time in years, is noticeably better.
Dr. Grenda has helped me with other pains throughout this past year, such as my forearm pain, by showing me exercises to strengthen and heal it. I am very thankful for the care I have received here and I would encourage everyone to take the time to take care of their spine."
- Justin Myers
---
WITHOUT THE TERRIBLE BACK PAIN, I ENJOY FISHING AGAIN!!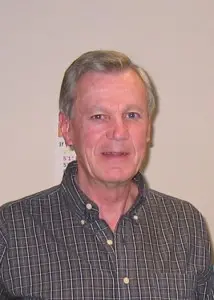 "Dear Dr. Grenda,
I wish to express to you my deep appreciation for your outstanding insight and knowledge in diagnosing and correcting neck and back problems that have plagued me for many years. For more than twenty years I had experienced severe headaches, some times occurring several times a week, as well as, intermittent lower back pain that periodically incapacitated me.
Consultations with physicians over the last twenty years did not result in any appreciable improvement in these conditions. They just got worse over time. However, after my first treatment visit following our consultation, your lower back adjustment immediately eliminated the severe lower back pain that I was experiencing at that time. There was a dramatic improvement. And it did not take long before your neck adjustment treatments virtually eliminated my recurring headaches. There has been a marked improvement in my quality of life as a result of your work.
Your expertise coupled with your overall treatment approach (based on the Gonstead method) and the outstanding (and very personable) staff that supports you has been instrumental in freeing me from these debilitating chronic pain problems.
Again, my heartfelt thanks to you and your staff for this gift."
- Bob Lauck
---
I SUFFERED WITH SCIATIC PAIN FOR YEARS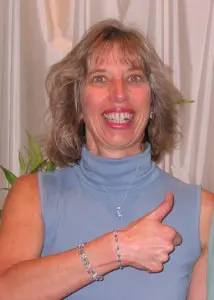 "Having suffered for 13 years with sciatic pain radiating down my right leg, after four months of Gonstead chiropractic treatments by Dr. Eric Grenda, I am pleased to report that I am free of chronic pain.
I can't remember what it felt like not to collapse in a heap when running; or jumping like a fiend when the pain attacked unexpectedly. Although I enjoy swing dancing, most people thought I was doing the jitterbug all the time since I could not sit still in meetings, while driving, watching movies or life in general. Now it's a piece of cake to make it through the day without the radiating pain.
It's truly an amazing thing. My next adventure is climbing the Matterhorn in Switzerland in three years. Now at least I feel certain my leg won't give out due to the sciatic pain. The muscles are my responsibility to build and maintain which will be that much easier thanks to Dr. Grenda and his wonderful staff.
Thank you for having the ability to help my body heal and helping me move on with the next 80+ years of life."
- Christine Leist
---
MY CAR ACCIDENT WAS A BLESSING IN DISGUISE!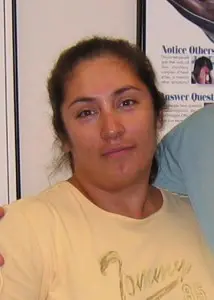 "I have suffered with pain throughout my entire back and neck, as well as pain in my arms and legs, for about two years. I tried many different things including weekly massages to help me with the pain, but nothing helped me significantly and if anything did help a little bit, it was only very temporary.
My pain was than made considerably worse when I was hit from behind in a car crash six months ago. I felt as if nothing would be able to help me and I would have to live the rest of my life in misery. Luckily, I met some of Dr. Grenda's staff and they explained what Gonstead chiropractic is and how it could help me, so I decided to give it a try.
The doctors did a thorough exam and took x-rays of my spine. Dr. Grenda then showed me the damage to my neck and lower back, explained how to correct it, and put me on a treatment program for three months. I had never tried Gonstead chiropractic before, but I was very impressed from the start, because after the first treatment I felt much better. I followed Dr. Grenda's treatment recommendations exactly and now my pain is virtually gone!
I have improved tremendously! Before seeing Dr. Grenda I was unable to do everyday tasks like walking, sweeping, standing, or even holding objects with my hands. With the Gonstead chiropractic treatment I feel like my life has been given back to me! I am now able to walk, carry things, and do all of the other things I have not been able to do for a long, long time. Even my menstrual cycle has regulated for the first time in my life, just as Dr. Grenda said it would after correcting my nervous system function in my lower back. I am grateful to Dr. Grenda and his staff for helping me improve my health and my life
I am so excited to be feeling so great and to know my spine is healthy now and in the future, and I hope my experience will help others to try Gonstead chiropractic. I recommend that you and your loved ones try this wonderful and modern system of healthcare with Dr. Grenda."
- Laura Flores
---
CARPAL TUNNEL SYNDROME WAS RUINING MY LIFE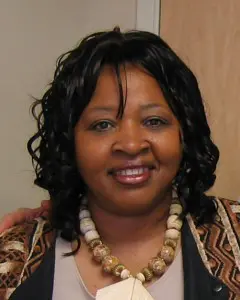 "I had been experiencing so much pain in my wrists and hands for so many years, I could no longer sleep restfully (I would even attempt to sleep standing up). All my activities requiring the use of my hands were painful and limited. I am a school cafeteria cook and I cannot begin to describe how every single day became unbearable because of the pain.
New Health Medical is second to none. Dr. Grenda and his staff are so professional and caring. I can truly attest to the fact that they REALLY HELPED ME. My carpal tunnel syndrome had seriously deteriorated my life, my physical capabilities, and so much more. I am now PAIN FREE. I'm EXTREMELY grateful, thank you so much Dr. Grenda!"
- Brenda Howard
---
I HAD CARPAL TUNNEL SYNDROME FROM COMPUTER WORK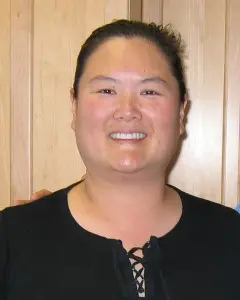 "Dr. Grenda helped me relieve years of chronic lower back pain and pain in my left wrist, hand and elbow. I came to New Health Medical with extreme pain in my lower back and through discussing my symptoms with Dr. Grenda, he educated me about how the pain in my left arm is carpal tunnel syndrome and most likely due to the long hours I worked on the computer.
I now feel my posture is different, I feel taller and stronger plus I no longer feel any pain in my left hand. Before being treated at New Health Medical, I tried many therapies and they all gave me only temporary relief. I have been pain free for over 6 months and I am able to do a lot of activities that I was fearful to do before. I am so glad that I was referred to New Health Medical! Thanks Dr. Grenda for making me feel so much better!"
- Eva Tsou
---
GONSTEAD HELPS MY GOLF GAME & KEEPS ME ACTIVE
"Dear Dr. Grenda,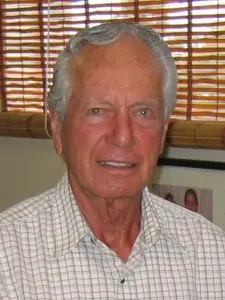 This is a note to thank you for the treatment program you designed to help my lower back and neck problems. They're working!
I was fortunate to receive your mailing for the FREE CONSULTATION and EMG TEST, as it got me involved with your program. I had been previously been limping around the golf course with my lower back and neck pain – not any more. After seeing the graphic results of the EMG test, along with your presentation of the Gonstead Method, it was easy for me to say—"LET'S GO!!"
After only two weeks into the schedule I was walking normal again – with no limp. Then when you started me on your rehab part you designed for me, the improvement accelerated. The ongoing periodic adjustments keep me physically active, as I had been in the past. I'm almost totally void of any pain and continue to get better.
There is no question that the Gonstead method of treatment was the right choice for me. Thanks again."
- James Gierlich
---
GRENDA GOT THINGS MOVING AGAIN!
"I am 11 years old and suffered from severe constipation. Sometimes it took 30 to 60 minutes for me to go number two. It was so bad, that I slouched when I walked. I had to stay home instead of attending a special family occasion, I just felt like sleeping.
Once I came to the office when my mom and dad were getting an adjustment. My constipation issues were mentioned and Dr. Grenda (or Grenda as I call him) said I can help you. My parents tried over the counter medicines, prune juice and other remedies prescribed by my doctor. My constipation still affected my life.
Grenda asked me to sit on his chair then adjusted me. Within two weeks I had normal number two movements. Any time I have constipation now I come in and get an adjustment. He really helped me!!!
Thanks Grenda!!!"
- Jared Rounds
---
MY BABY'S COLIC WAS CURED!!!
"I first came to New Health Medical after my son Jack was born. He suffered with colic and was diagnosed with reflux. Jack cried for hours in a day (sometimes all day). My husband and I could do nothing to comfort him. We carried him, we put his bouncy seat on the dryer, we drove him in the car, we tried homeopathic medication, over the counter medication, and prescription medication. We had tried it all!
Then I was referred to New Health Medical. The doctors made us feel so comfortable, and expressed that they could help by adjusting areas in his spine that aid in his digestive and stomach area. We came for three treatments and Jack was like a new baby. He was more content and the uncontrollable crying had subsided."
Thank you New Health Medical!!!"
- Lee Talevi
---
My Pregnancy was much easier with Gonstead chiropractic
"When I was pregnant with my first child I had severe sciatica. I was told by my doctor that there was nothing that I could do about it until the baby was born.
I went to see Dr. Grenda during my second pregnancy for the same severe pain. He adjusted me just one time and amazingly, my sciatic pain was gone for the remainder of my pregnancy.
Thank you Dr. Grenda!!"
- Lee Talevi
---
MY ACID REFLUX WAS GONE AFTER 3 TREATMENTS!
"I began suffering from acid reflux about four years ago. The heartburn at night became so bad that I would not be able to sleep and I would often vomit in the morning. I went to my family physician and he recommended that I take benefiber and some other supplements that helped a bit, but didn't last long. I also tried natural remedies like apples and honey but that also was only temporary relief.
Then I was at the 2010 lobster festival in San Pedro and I met Dr. Grenda who said he could help with my acid reflux. I made an appointment for a consultation and took an x-ray. Dr. Grenda explained how he could help me, and then did an adjustment on my back. After seeing Dr, Grenda for three treatments my acid reflux was gone. It has been the best choice for permanent relief.
Besides acid reflux, I have also dealt with neck pain, back pain, and headaches. I enjoy sewing, scrapbooking, and origami, but sitting for a long period of time caused back pain and neck pain and there were times when I was in so much pain that I had to stop everything and just lie down. Since getting adjusted by Dr. Grenda, those days are gone.
It has been almost three months since I first saw Dr. Grenda and my health has improved dramatically. I feel great after each visit, my body feels more balanced, and my overall health feels better.
I hope that my experience will help others to consider Gonstead Chiropractic. It has been the solution to my acid reflux and my pain. I have recommended Gonstead Chiropractic to all my friends and family."
- Arisa Todoroki
---
I HAVE NOT HAD ACID REFLUX SINCE MY TREATMENT!
"I came to Hew Health Medical for relief of indigestion and acid reflux. I would take over-the-counter antacids once or twice a week before bed. I would wake in the middle of the night once or twice a month because of acid reflux. Changing my diet or eating earlier in the evening didn't help. My wife was concerned, and my acid reflux was disrupting her sleep as much as mine. She learned of New Health Medical at a local wellness fair and gave me a certificate for an initial consultation.
The doctor examined me and explained how nerve compression in specific areas of my spine could impair autonomic digestive functions. He showed me specific areas on my spinal X-rays where the compression could be occurring and explained how these conditions can occur. He outlined some options for treatment which could help reduce or eliminate my symptoms. As a first-time patient, I chose a conservative and simple treatment program of a weekly thoracic spinal adjustment.
After a few months of weekly adjustments, it was clear to me that the treatment program was working. I have not had an acid reflux episode since I began treatments and I have used antacids only once. I've kept the same diet and eating patterns and I am comfortable at night. Weekly treatments at New Health Medical have been simple, comfortable and most of all effective and I have recommended him to friends and associates on several occasions."
- Eric Siess
---
FINALLY, NO MORE ACID REFLUX!
"For years I suffered from acid reflux and thought it would never go away! That changed when I met the doctors at New Health Medical.
After going in to New Health Medical for just a few treatments, my acid reflux was nearly gone. I stopped taking my Nexium and have not seen that little purple pill for three years now! IT'S A TRUE MIRACLE!!!! I always feel 100% better after a treatment and walk out feeling like a new man.
I am so incredibly grateful to New Health Medical and their knowledge on today's healthcare. It's a breath of fresh air!! Ever since I have been seeing them I am able to live my life acid reflux free as well as hip and back pain free. I am just so pleased to have them as my doctors!
Thank you New Health Medical for all your outstanding work!"
- James Howard
---
I NO LONGER SUFFER FROM ACID REFLUX!
"I have suffered with Acid Reflux for a couple of years. I tried taking several digestion-aid medications and supplements that didn't work (I would try to name a few, but there were just too many). One day my mother found an Acid Reflux article in a local magazine written by Dr. Grenda. She showed it to me and since I had tried everything else, I figured I'd give Dr. Grenda's treatment a try.
Dr. Grenda adjusted my middle back 3 times a week for about 3 months. My acid reflux went away early in the treatment and has stayed away since. I can now do the things I enjoy again (poetry, reading, going to the movies) without continually suffering from this terrible condition.
I always thought chiropractic was just for back pain, but since getting Gonstead chiropractic adjustments by Dr. Grenda, I no longer suffer from acid reflux, and I also have improved posture and overall health.
Never give up on improving your health. Give Gonstead chiropractic a try. It could help improve unexpected health problems you wouldn't think could be helped by chiropractic."
- Chereese Bledsoe
---
ACID REFLUX WAS RUINING MY LIFE!
"My name is Harry Fishbeck and I would like to tell you about my personal experience with Gonstead treatment. I was being awakened in the middle of the night by burning acid in my throat and would have to use handfuls of antacid pills for about two hours before I could go back to sleep.
Before I came to see Dr. Grenda for this problem, I asked my cardiologist and neurologist what to do and was told by my neurologist that it was a valve in my stomach that was out of line sending acid up to my throat. Both of these doctors prescribed tons of medication for me.
Dr. Grenda took X-Rays of me, gave me a sensible answer to my problem, and after two or three treatments I was able to sleep all night without the use of antacids. After seeing Dr. Grenda, I no longer have acid problems."
- Harry Fishbeck
---
I CAN ENJOY THE FOODS I LOVE WITHOUT GETTING HEARTBURN!
"Dr. Grenda has changed my life. For as long as I could remember, I could not enjoy the foods I liked without being scared of having heartburn afterwards. It has given me plenty of sleepless nights, restricted me from eating certain foods, and negatively controlled my life. Previous doctors have sent me for many tests, thinking I might have an ulcer.
I tried everything to make it go away. I was prescribed Nexium. However, I read studies that showed Nexium could cause liver problems. So, I tried to control it on my own. I took Pepto Bismol, Zantac, My-Lanta, Tums, and every other over the counter medication to control my heartburn. Doctors told me to avoid alcohol, nicotine, fatty foods, fried foods, foods high in sugar, caffeine, and many other foods and beverages.
I started seeing Dr. Eric J. Grenda, DC about a month and a half ago. He explained to me that nerves are attached to your muscles as well as to your organs. I knew they were attached to your muscles but had no idea they were also attached to your organs. After my initial exam, the doctor told me my heartburn could be due to a disc that is not properly aligned in my back. Dr. Grenda told me he would begin adjusting my back to shift the disc back into place.
After only one adjustment I could feel the difference. After about four adjustments, my heartburn was completely gone. I have even eaten foods that I knew would give me heartburn and braced for the worst, but it never came. I can now enjoy the foods and drinks I was scared of having before with no ill effects."
"Thank you, Dr. Grenda, for changing my life!"
- Yalisa Sanchez
---
THANKS FOR GIVING ME MY LIFE BACK!
"I have been in the medical field for about 20 years and I would say about half of those years I have Franksuffered from acid reflux. It would wake me up at night, I couldn't sleep, and I would be so tired in the morning from not sleeping because of my acid reflux. I started to self medicate myself with the usual over the counter remedies like Mylanta, Tums, and Rolaids which helped for awhile but the reflux would just not go away.
I finally went to my doctor and he prescribed me Pepcid, which didn't work, then Protonix, which worked only for a little while. He also advised me to stay away from spicy food, chocolate, alcohol, and eating too late at night. After a few months, still suffering from heartburn, he ordered an endoscopy that showed that my chronic acid reflux was starting to eat away at my esophagus, so he prescribed yet another medication: Nexium. I started taking that and again it work for a short time, but soon I was suffering again.
THANK GOD I came across Dr Grenda's ad for a chiropractic assistant. I applied for the job and I was hired; as an employee one of the benefits is to receive chiropractic care. During my first week he treated me like a patient; he did a consultation, full exam, x-rays and explained to me what Gonstead chiropractic care was all about. I explained to him about my chronic acid reflux and all the medications I have tried that did not work. He explained to me that my acid reflux was being caused by a pinched nerve in my mid-back and he showed me on my x-rays that my vertebra was out of alignment in that area and that it was easily fixed by having a precise adjustment and some rehab to strengthen the muscles along that area of my mid back. Dr. Grenda started adjusting my mid-back and ever since I have not had any problems with my acid reflux; I can eat whatever I want, as late as I want and the best part is I no longer have to take any medications!!!!
I have referred all my family members to Dr. Grenda and all have had similar results due to his expertise in Gonstead chiropractic. I would recommend Dr. Grenda to all people that are serious about getting rid of their acid reflux. I just want to thank Dr. Grenda again for basically giving me my life back!!"
THANKS!!!,"
- Frank Marquez EMT-P
---
ONE TREATMENT CURED MY ACID REFLUX
"I've always been proud of myself for taking care of myself by exercising regularly, eating right, and dealing with stress constructively. I've also never smoked and I don't drink. Despite this, for the last couple of years I've had acid reflux attacks that had progressively gotten worse.
It started very mildly and was very tolerable for about 2 years. I guess I put up with the condition thinking that it if I would continue to eat right, exercise, and deal with my stress constructively, it would go away. So I continued my lifestyle but my acid reflux didn't subside and it actually felt worse. I became worried so I finally went to see a doctor about it just to be sure it wasn't some type of cancer or some symptom to something equally bad. The doctor said it's just a case of acid reflux so I felt relieved. But, I also knew that for acid reflux, a medical doctor would probably prescribe some drug. Since I've heard and read too much about the side effects of drugs, no way was I going down that path. So, I searched online and read about the natural treatment of baking soda, apple cider vinegar, and water. This DID provide relief BUT it didn't CURE me: my attacks would still occur. And though I had to keep drinking this, at least to me it was better than the prescribed medication that many people take.
Through observation, I've noticed my attacks would predictably be triggered by certain foods like bananas, pork, and particularly the second cup of coffee per day which I love.
Okay, so now this problem was taking some of my freedom from me which goes above beyond living my healthy lifestyle. So, I recently went to the Lobster Festival in Redondo Beach, CA and I saw the booth with Dr Eric Grenda and the Gonstead Chiropractic Clinic. Their ad said a cure for Acid Reflux. This I thought was odd. How could a chiropractor cure acid reflux? But maybe I should see and investigate anyway. There were the testimonials there for anyone to read. Seemed sensible and since the initial fee was at a large discount, why not?
So my first consultation was GREAT!! Eric clearly explained the importance of the spine with respect to the spinal cord. He also demonstrated to me some weight training tips to avoid undue stress to my back. While my X-Ray was on screen, he spoke specifically about my spine and the corrections that needed to be made and some possible implications of the blockages.
This first correction to my T6 (I think) was the biggest adjustment and it was on the same horizontal plane as the top of my stomach. I don't think this was a coincidence. It was painless. It was quick. It was loud. I definitely felt a distinct change the rest of that day. I actually had TWO cups of coffee just to taunt my acid reflux to see if it would show itself: it never did. Some ancillary reactions to this adjustment included better sleep, more energetic, more alertness, and the DISAPPEARANCE of a weakness I've had in the middle of my back whenever I bench pressed (I never knew this would go away).
OK, so now I had to find out more about what other corrections along my spine would do for me. It was mentioned to me that I may need to correct the curvature on my neck along with some adjustments to C4 and C5 (I think). Only time will tell about what's coming next so stay tuned. To me, my health is of the utmost importance and I believe one's health is priceless"
- Tony Lew
---
I WAS A SKEPTIC, BUT NOW MY ACID REFLUX IS MUCH BETTER
"I had suffered from upset stomach / indigestion and what I thought were heart pains for six years. One time when I experienced chest pains I went to the hospital to see a specialist for heart conditions. They did an EKG, Ultrasound, and then finally ran a camera through my artery to take an actual look at my heart. They found what they thought was a slow valve and suggested that I was suffering from an onset of the heart conditions, so they prescribed Lipitor and other pharmaceuticals.
My symptoms continued though, so I went to a few other doctors, one of which said that I just had severe heartburn and that at my age it is common. He prescribed Zantac. Again, the symptoms persisted.
Luckily on my birthday this last year, my lovely wife took me to the Redondo Lobster Festival where, very much by chance, I got to meet Dr. Grenda from the Gonstead Health Center. After encouragement by my wife, I decided to make an appointment to see if he could help me. At my appointment in his office, Dr. Grenda pointed out on my x-rays a slight case of a curvature of my spine and explained how he could help me with my acid reflux.
He adjusted me one time and what a difference! Immediately I started to feel better. After starting a weekly therapy, I noticed a definite difference within three weeks. Now, after several weekly visits, my acid reflux is almost completely gone and I have lost almost 20 pounds as well, without even trying.
I am much happier and feel healthier now than I have in years. The heartburn is practically a non-issue now and I don't have the chest pains either. I am totally a believer now in Gonstead Chiropractic, after being a skeptic for so long."
- Kent Schumaker
---
MY VACATION WAS ALMOST RUINED BECAUSE OF MY BACK PAIN!
"Dear Dr. Grenda,
Thank you so very much for helping me and my back! You made my recovery a speedy one and enabled me to enjoy my visit here in California. You are a very gifted doctor and I wish you much success, health and happiness."
- Grace Skope
---
NO OTHER DOCTOR COULD GET RID OF MY PAIN
"My name is John Pavicic and I am 72 years old. I have had lower back pain on and off for over 5 years and during that time I received treatment from two different orthopedic doctors, had an MRI done on my low back, and went to The Mayo Clinic in Scottsdale, Arizona for treatment. I was given pain pills and exercises (physical therapy) for my condition and nothing relieved my low back pain.
I met Dr. Grenda at the Redondo Beach Community Center Health Fair and started chiropractic care with him the following week. On my first visit, he took x-rays and gave me an examination. The next day, after reviewing my x-rays and exam, he gave me my first Gonstead Chiropractic adjustment. Within one week, I was 75% better and after seven weeks, I am completely pain free.
My hobbies are exercising, walking, and gardening and I can now do them all without any back pain. Gonstead Chiropractic treatment from Dr. Grenda has made me feel 100% better. If you have back pain, I highly recommend this treatment by Dr. Grenda. It really worked for me."
- John Pavicic
---
MY GOLF GAME HAS IMPROVED SINCE I BEGAN MY TREATMENT
"I am a retired high school teacher and coach, which I enjoyed for 30 years. I have coached many of the high school team sports, and have always been active in sports myself. Needles to say, I have endured many injuries during these years; however, one injury in particular, which I sustained while practicing with my volleyball team involved my lower back, and had caused me constant ongoing pain. I have visited many doctors through the years in an attempt to find a solution to my back problem, but with little or temporary success.
It was not until recently, in fact, June of 2003, that I was fortunate to meet Dr. Eric Grenda. I had an opportunity to participate in a therapy session with Dr. Grenda, and I had such great relief from that short session, that I knew I had found someone who could help me. I quickly signed up for a total body evaluation with Dr. Grenda at his Chiropractic Center in Torrance. I have now been under Dr. Grenda's care for 3 ½ months. My back pain had diminished, and I can do almost any of the activities I've had to forgo due to pain. I am a happier person, and my quality of life has improved tremendously. For this gift, which seems to me a miracle, I would like to thank Dr. Grenda and his wonderful staff."
- Robert Lum
---
MY BACK PAIN IS COMPLETELY CURED!
"I was injured at work when a heavy box fell off a 6-foot high shelf onto my back. I immediately felt severe back pain and was sent by my supervisor to the company's regular doctor. The doctor didn't do much of an exam; just took two quick x-rays of my back, told me there was nothing wrong with me, and prescribed 800mg Ibuprofen. He sent me back to work the next day and closed my work comp case.
Over the next month my back pain became so bad I could barely sit and I could not sleep at night. I also had a very hard time carrying and bathing my two-year-old daughter because of the pain. The pain pills and anti-inflammatory drugs weren't working and I didn't know what else to do.
Then one day my mother was going to see Dr. Grenda for her back pain, so I decided to go with her. I listened to Dr. Grenda tell her exactly what was wrong with her spine that was causing her pain and thought this might help me too. Dr. Grenda explained to me that his clinic specializes in treating injuries like mine.
Dr. Grenda also explained that my pain would probably go away quickly, but it would take much longer to actually fix the spinal problem from my work injury. I started my treatment and did everything the doctor wanted me to.
My severe pain is gone and I am so thankful that I was referred to Dr. Grenda. If my mother hadn't brought me with her, I would have never known that Gonstead chiropractic could help my back pain.
Dr. Grenda is terrific and he completely cured my back pain! Gonstead Health Center is the #1 clinic in the South Bay! They helped me more than any other doctor I have seen!"
- Elizabeth Hernandez
---
AFTER 10 YEARS OF SUFFERING AND BEING TOLD SURGERY WAS MY ONLY OPTION, I HAVE BEEN FIXED IN 3 MONTHS!
"My problem started ten years ago, when I had a fall and landed on my back. Since then I had problems with my low back area and a lot of knee pain. I loved to go for long walks but because of this condition I was unable to enjoy any walks at all. Doing anything as simple as house chores, like sweeping, moping and yard work was unbearable! The pain even limited the play time with my grandkids!
I wanted to do all the things I love to do again so I went to see a neurologist thinking he would help me fix my problem. He told me that he could do nothing and surgery was my only option! I really did not want to have surgery so I waited on making any decisions, and thank God I did!
I went to a Carson Community health fair and met the Gonstead Health Center staff. They explained to me what a subluxation is and how Gonstead chiropractic would help. To me that sounded much better then surgery, so I made an appointment.
On my first visit at Gonstead Health Center x-rays were taken and Dr. Grenda sat down and spent time with me to explain what was wrong with my back. He told me it was not in the best condition and if I wanted it fixed I would have to get adjusted and start a rehab plan. Everything Dr. Grenda was saying to me made perfect sense so I decided to start the treatment.
I was amazed to find after 10 years of pain, in three months I was pain free! I can now do the house chores, play with my grandkids and take my long walks that I missed so much! I was able to go shopping with my daughter one day longer and further then I have been able to in a while! I am so thankful that now I can live a healthy life with no RX drugs and the ability to enjoy my grandkids again!!! To anybody that has a pain in their back, come see Dr. Grenda at Gonstead Health Center. You WILL feel better!!!"
- Mayola Delgado
---
THANKS TO NEW HEALTH MEDICAL, I'M A PROUD WINNER OF 4 GOLD MEDALS!
"MY FIRST VISIT TO DR. GRENDA WAS IN DECEMBER OF 2005. I CAME TO SEE DR.GRENDA BECAUSE I WAS EXPERIENCING EXCRUCIATING PAIN IN MY HIP, IN LOWER BACK AND NECK. BECAUSE OF THESE PROBLEMS, I LIMPED CONSTANTLY AND ACCEPTED THE FACT THAT I MAY NEVER WALK NORMAL AGAIN.
I WAS VERY RELUCTANT IN GOING TO SEE A CHIROPRACTER BECAUSE I HAD HEARD SEVERAL NEGATIVE COMMENTS REGARDING PROFESSION.
ONE DAY WHILE I WAS AT CARSON COMMUNITY CENTER, I MET A MAN BY THE NAME OF FRANK WHO REPRESENTED GONSTEAD CHIROPRACTIC. HE NOTICED THAT I HAD A LIMP AND AFTER TALKING TO HIM I WAS CONVINCED THAT I NEEDED TO COME IN.
FOR 5 YEARS I HAD GONE FROM DOCTOR TO DOCTOR AND FOUND NO RELIEF. THEY HAD NO SOLUTION FOR ME. I JUST FIGURED I HAD TO LIVE WITH IT. HOWEVER AFTER FOUR WEEKS OF TREATMENT AND REHABILITATION; I BEGAN TO NOTICE A SIGNIFICANT IMPROVEMENT. SINCE THEN I HAVE CONTINUED TO IMPROVE. I AM A SERIOUS SWIMMER AND COMPETE IN A SENIOR OLYMPICS.
MY PHYSICAL PROBLEMS WERE HOLDING ME BACK FROM REACHING MY PEEK PERFORMANCE, NOW I AM A PROUD WINNER OF FOUR GOLD MEDALS FROM A RECENT COMPITITION. MY INSTRUCTOR HAS NOTICED MY IMPROVEMEMT AND I AM SO GREATFUL TO HAVE MET DR.GRENDA AND HIS WOUNDERFUL STAFF.
THANK YOU DR. GRENDA, FOR ALL YOUR HELP!"
- VIVIAN STANCIL
---
I SUFFERED FOR YEARS WITH BACK PAIN BEFORE TRYING GONSTEAD CHIROPRACTIC
"At the age of 19 I suffered my first bout of back trouble. It is possible that it was caused from a volleyball injury many years ago. I sought the help of a regular medical doctor and without taking any x-rays he immediately gave me steroids to help with the pain. From that point on, I continued to experience lower back pain with about 2 to 3 severe bouts of pain each year. The pain made it impossible to enjoy the activities that I enjoy such as running, volleyball, hiking, and traveling. It even made it difficult to sit up in bed, brush my teeth, etc… Never knowing that it might be associated with my back trouble I was also experiencing digestive problems since the back pain began.
I've attempted various forms of treatment including visits with a medical doctor for both my back pain and digestive trouble. They blamed the digestive symptoms on stress and irregular eating habits. They also took x-rays of my back, but never gave reasoning for my pain. I've seen other chiropractors which adjusted my back, but they never explained my injuries to me to the extent that Dr. Grenda has.
While exercising at the gym I met Cedric, a massage therapist who works for Dr Grenda, and he encouraged me to visit The Gonstead Health Center. After my first visit I was diagnosed with spinal subluxations (misalignments of my spine) and disc degeneration. Dr. Grenda thoroughly explained my condition by pointing out my specific problem areas on my x-rays, suggested treatment options for my condition, and then adjusted only the areas in which there was a problem.
My lower back pain has become manageable and I no longer suffer incapacitating spasms. My IBS (irritable bowel syndrome) symptoms have become near non-existent and my overall health seems to have improved (fewer colds, etc.). I've also noticed improved mobility in my neck, something I didn't really recognize as a problem until it was corrected.
I truly believe in the many benefits of Gonstead chiropractic care. Not only does it help keep my lower back pain to a minimum and improve my mobility, it has also improved my immune system. The Gonstead method practiced by Dr. Grenda and his associates is very individualized and focuses on your exact problem. They have evidence to support everything they diagnose and they do a great job of answering my specific questions and fears. Finally, they have been extremely accommodating and were willing to set up a plan of care that fit my emotional, financial, and health specific needs."
- Sara Thomas
---
NEW HEALTH MEDICAL CURED MY LOW BACK PAIN. OTHER DOCTORS COULDN'T HELP ME AT ALL
"While I was lifting and arranging furniture at work, I slipped on tomato sauce landing on a palate. I knew right away that something went wrong with my low back. My employer sent me to their company doctor and all I received there was pain pills, anti-inflammatory medication, and muscle relaxors. I went back after a couple of weeks because the drugs were not helping me at all with my back pain. The doctor prescribed physical therapy, which I started doing 3 times per week. All the physical therapist did was put hot packs on my back, hook me up to the electric muscle stimulation, and give me some exercises to do at home.
After 3 months I was still in terrible pain! I couldn't bend over or sit without my back hurting. Luckily one day I saw an ad for Gonstead Health Center and since the ad claimed they were specialists in correcting neck and back pain, I decided to call and make an appointment.
I met with Dr. Grenda and he did an exam and took x-rays then showed me the results of all the tests, explaining exactly where my problem was in my spine and which nerves were pinched. Dr. Grenda also explained that correcting my condition would take a long time, but I could be helped.
I began receiving 3 treatments a week, which included very precise spinal adjusting and a specific rehabilitation program, which the doctors created to strengthen and correct my condition. Within a very short time my pain was much better and after about 5 months it was almost completely gone and I felt much stronger as well.
The treatment I received at Gonstead Health Center was so much more effective than any other treatment I have ever tried or even heard of, I would recommend it to anyone. I have referred many family and friends for care and they all have been helped in the same way. Now that my pain is gone I am able to play with my eight year-old child again, something I couldn't do for a very long time!
I was unable to bend my back now I can! Gonstead chiropractic really works; it saved my back. I encourage anyone to try and trust the Gonstead method. It WILL make a difference in your life and your future!"
- MARIA ISIDRA GOMEZ
---
DR. GRENDA HELPED ME WHEN NO OTHER DOCTORS COULD!
"Last year I was in excruciating pain in my right arm, shoulder, neck and rib cage. I was given different pain medication, none of witch helped me. The pain was so bad I had to sleep with my head hanging over the side of the bed just to get a little sleep. I saw different doctors, including an orthopedist and a neurologist. They told me I should have spinal surgery, but there was a chance of major side effects; the worst, being paralyzed from the neck down for life.
All this scared me so much I decided to see Dr.Grenda for chiropractic treatment. I could tell on my first visit it would work, because on my way home it was the first time I was not crying from the pain of driving! After only three visits to Dr. Grenda my pain was gone! Before going to Dr. Grenda I went for treatment at a rehab facility and would leave with more pain than what I walked in with! I am amazed with what Dr. Grenda has done for me!
Dr. Grenda helped me again a year later with another issue. After two falls resulting in a broken leg and wrist, I had numbness and pins & needles in my left arm and hand. After seeing my medical doctor I was sent to another rehab facility for treatment and exercise therapy. That did not help at all, so again I went to Dr. Grenda. He completely stopped the numbness in my arm immediately after the first treatment.
At times I was feeling suicidal and really bad from all of my pain! I am so thankful for Dr. Grenda and his healing hands!! He is truly a God send to me and I am so thankful he is such a great Doctor!"
"Thank you so much for your healing ways!"
- Marion Lovierd
---
I WAS A SKEPTIC…NOW I FEEL BETTER THAN I HAVE IN YEARS
"I never had much confidence in chiropractors, but when I suffered a whiplash injury in August 2002, I had to seek treatment for the chronic pain.
I entered into treatment with a local chiropractor for 6 weeks without any relief from the pain.
Then I found Dr. Grenda's office and was impressed by his claim of being a "whiplash specialist". Two months later I am not only completely recovered from my whiplash injury, but my neck and back feel better than they have for years.
I credit Dr. Grenda's use of the "Gonstead" method, which includes a highly effective rehabilitation program."
- Cassie Bassolino
---
Dr. grenda helped my neck, back, & wrist pain, and even my diabetes!
"I am a registered nurse and I was very reluctant to use the free evaluation that I received from my friends, the Luttio's. I had tried chiropractic care and massage for my pain before with some results, but NOT enough to pay the money I had spent.
Several years ago I had two severe car accidents. Those accidents, combined with my nursing career have done damage to all of the joints of my body, especially my neck and back.
First I would like to say that the staff at Gonstead Health Center is the greatest. They are cheerful and always helpful.
Second, in the two months I have been getting treatment, I can say that I usually face each day pain free and have more energy than I did before. I now answer people who ask "How are you today?" with "Hangin' in there" or "Just great for 63" instead of complaints.
I also crochet and knit a great deal, and for a long time was not able to do these things due to pain in my left wrist. This has all but disappeared completely.
I can't wait to see how I feel after the initial six months. Just about the time I started the treatment at the Gonstead Health Center I was diagnosed with Type II Diabetes. I could not get my sugars under control even with the meds. Now my sugars are where they should be and I don't have to take my meds everyday."
- Frances Torgerson, NP, CNM
---
The only cure for the pain I suffered with after my work injury…
"My pain started after I was injured at work while___________________. I developed constant neck and upper back pain, as well as daily headaches and a constant nagging pain under my right shoulder blade. My employer sent me to their medical clinic and all I they did was prescribe drugs for pain, drugs for inflammation, and drugs for muscle spasms. All those drugs did nothing except upset my stomach and make me tired and groggy.
The doctors then tried cortisone shots in my neck, which also didn't help my pain, so I tried going to a massage therapist on my own. The massages felt great but only temporarily relieved my pain, which at that point had become severe. I tried exercising and taking aspirin and that too did not get rid of the pain I was suffering with.
I then came to Dr. Grenda, who I had been referred to by a family member who was also a patient of his. Dr. Grenda took x-rays of my back and did a thorough exam and afterwards showed me exactly where my problem was and what was causing all of my pain. He then put me on a specific treatment program and within a short amount of time my pain was gone.
Before I came to GonsteadHealthCenter I was in constant pain. I had difficulty sleeping and doing most of the things that I love to do like playing golf and working out. Now after my treatment program I am golfing and working out at the gym again and I am no longer suffering from the constant pain the other doctors weren't able to help me with. My posture has also improved and so has my overall disposition.
When you're in constant pain…it affects your life. My recommendation to anyone is don't get discouraged, because Gonstead Chiropractic can help."
- Rory Ruppert
---
My Scoliosis has been corrected
"I had no idea what it would be like to go to a chiropractor before I went to Gonstead Health Center.
I have been very satisfied with the whole experience. Although I didn't go there because I had an accident or chronic pain in my body, a month of adjustments soon brought a difference in my neck after a hard, stressful day of working. My neck felt much smoother than before. After the reassessment of my neck and lower back, and looking at the graph showing my progress since I started, I was so impressed at how much stronger I was just within a couple of months!"
- Mia Jahng
---
Doctors could never help my severe scoliosis…until now!
"When I think back to the day that I first met you at 24hr Fitness, I realize that it was the luckiest day of my life, with regard to my physical condition, Scoliosis.
As I have said to you, over the years, I have seen a vast number of doctors, somewhere in the neighborhood of six to eight, in order to get some relief from the pain caused by my Scoliosis. What became extremely perplexing to me was that I could never get a definite opinion from any of them as to what course of action I should take. At times, some opinions seemed diametrically opposed to each other, one doctor prescribing extensive bed rest flat on my back, while another suggested a complex operation called a "Spinal Fusion". Needless to say these opposite opinions were very confusing to me, causing me to do nothing for many years and live with the pain.
My luck did change on the day that I met you. Up until that day, I must confess, I really did not know just what a Chiropractor could do for me. Today, after only two weeks, I have to say that my back feels much better on a day-to-day basis and I seem to tire less each day. If what I have physically experienced, in the aforementioned time period is an indication of what I can expect to experience in the future, then I consider myself to be very fortunate to have met you.
I thank my lucky stars; everyday that I met you, and I have realized what a good Chiropractor can do for me."
- Steven C. Mitchell
---
SIX MONTHS OF DRUGS & PHYSICAL THERAPY COULDN'T HELP ME…ONLY GONSTEAD HEALTH CENTER CURED MY SHOULDER PAIN!
"After being diagnosed with a "severe strained right shoulder" for my work related injury, I was experiencing severe and debilitating pain on a daily basis. I hoped that my condition would improve quickly and without the prolonged use of medication. However, after six months of "treatment" namely, physical therapy, and variety of pain medication and on steroidal injection to my shoulder, my symptoms persisted without any lasting relief. I was desperate to make the excruciating pain stop. The pain had affected the quality of my work and forced me to abandon my exercise program months before.
Standard medical intervention had proved ineffective for my injury, so I became proactive and sought help from the alternative medical community. Chiropractic made common sense to me, because I knew it was non-invasive and natural. I interviewed three doctors, before finding Dr. Grenda and his very specialized integrative practice. I knew from my first visit that I had found the right place. His thorough exam and diagnosis put my mind at ease and he made it clear to me that Gonstead Chiropractic could solve both the root of my problem and reduce, then eliminate the chronic pain. He informed me that it would take a sincere commitment of time and that I would need to be consistent with both treatment and therapy. We were now "partners in healing". This was refreshing news because I had grown tired of being a passive and powerless victim.
Dr. Grenda told me that my problem would take a minimum of six month to improve, because it had been caused by both repetitive strain and years of neck and spine neglect. Little did I realized, that after only three months of treatment (3x per week), the intensity and frequency of my pain would markedly decrease and that I would even have some days with very little at all! I no longer take medication on a daily basis and my well being has returned naturally and seemingly miraculously!
I am so glad I didn't give up prematurely, before I experienced the miracle of restored health. Many people want an instant cure and refuse to invest that time that it takes to get well. They don't understand that the body can take months to "adjust" and become properly aligned. Dr. Grenda and his sincere, dedicated and professional staff have proved to me that those with chronic pain can have wellness, if we are willing to be tenacious and have faith that recovery truly lies with in our own bodies. He has facilitated the functioning of my nervous system and I am better in every way. I have returned to my exercise routine with greater enthusiasm, energy and appreciation. In addition, I have discovered that future chiropractic care can prevent more harm as the years go by. I am now an active participant in my own well being!
I SINCERELY THANK YOU FOR THE BRILLIANT AND ENLIGHTENED WORK YOU DO, AND YOUR DAILY DEDICATION TO YOUR PATIENTS AND YOUR PROFESSION. You and your staff have worked with me to eliminate the chronic pain and restore my peace of mind. For that, I will always be grateful."
- Elizabeth Emmanuoledes
---
I TRIED EVERYTHING TO HELP WITH MY SHOULDER PAIN!!
"Dear Dr. Grenda, I just wanted to thank for what you've done for me.
When I first came to see you, I had pain in my right shoulder, left shoulder blade, and neck for over a year. I had tried many forms of physical therapy, as well as medications, acupuncture, and biofeedback.
Nothing relieved the pain for more than a brief period. However, after I began to see you, I began to feel significantly better after only a few sessions. Now, after 2 months, I am virtually pain-free.
I felt that you were clear in explaining how you could help me. I appreciated the professionalism of you and all your staff, and always felt that my health and well-being were your top priorities.
Thank you again for your care."
- Marianne Bess
---
TMJ PAIN WAS RUINING MY LIFE!
"Recently I experienced a sudden and extremely painful onset of TMJ. I could only open my mouth slightly; I couldn't bite or chew food. The swelling around my jaw hinge created pressure on my ear, making me dizzy and unsteady on my feet. Even talking was difficult, indistinct and exhausting. A constant regimen of ibuprofen didn't relieve the pain enough for me to sleep. I was desperate!
My dentist recommended a course of action that included a consultation and taking impressions for mouth guards that would be worn for months or years to "possibly" realign my jaw. Even an internet search lead me to believe that I would be living with this condition for the rest of my life. Nowhere was it suggested that chiropractic care might be beneficial.
In my initial treatment, Dr. Grenda backed my jaw off the nerve. What a relief! The pain was gone and the swelling subsided. I could talk, walk (without dizziness) and sleep! Over the next visits my jaw regained range of motion. I was able to bite and chew food—and even floss my back teeth again!
I had no idea that such a small misalignment could shake up my life so much. I am so grateful to Dr. Grenda for alleviating the pain and correcting the mechanics of my jaw—for restoring the basics (eating, talking, sleeping, walking) to my life!!"
- Linda Swanson
Monday
8:00am - 7:00pm

---
Tuesday
8:00am - 1:00pm
---
Wednesday
8:00am - 7:00pm
---
Thursday
8:00am - 7:00pm
---
Friday
8:00am - 11:00am
---
Saturday
Closed